Guacaholics Anonymous III
July 16, 2012. Presented by: Eat Boston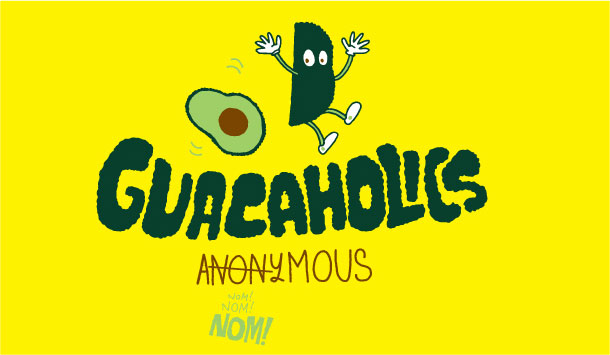 EVENT DETAILS
Update 7/7: Guacaholics Anonymous has sold out, You might be interested in Tacopocalypse on 7/17.
Poe's Kitchen at the Rattlesnake will host Guacaholics Anonymous III on July 16th from 6:30PM to 8:30PM. Sample delicious guacamole from some of Boston's best guacamologists, including Ole, El Pelon, El Centro, Lolita Cocina and Tequila Bar, Villa Mexico, Los Amigos,  and of course, Poe's Kitchen. Once again, we're excited that the bulk of the proceeds will go to supporting local hunger relief organizations Lovin' Spoonfuls and Community Servings. Additional event awesomeness possible, and some of the good stuff above subject to change. Tequila Espolón will be on hand with some goodies, too.
You might also be interested in Tacopocalypse the night after.
In the meantime, get yourself a Guacaholics tshirt or onesie!