MISSION
Fine dining has been cloistered in restaurants for far too long. We endeavor to create a different kind of dining experience, not to change the way people eat at restaurants, but to offer an alternative. Eat is a dining concept that encompasses several different eating experiences into one cohesive brand.
An Eat meal should be not only, creative and fun, but also, fresh, local, and good. We want to feed you in unexpected places, and feed you well.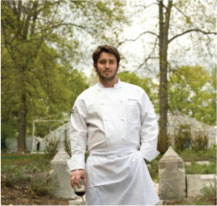 WILL GILSON
Chef Will Gilson of Garden at the Cellar has been recognized as a Rising Star chef by Star Chefs, James Beard (nominee), and Improper Bostonian. He has a passion for local, sustainable, fresh and seasonal food, cuisine and ingredients, as well as long scooter rides on the beach. Will is a 2005 graduate of Johnson & Wales University in Providence, RI with degrees in Food Service Management and Culinary Arts. You can follow him on Twitter here.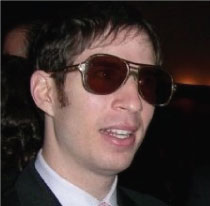 AARON COHEN
Early on, Aaron dreamed of being a rockstar and spent (what felt at the time like) an eternity managing tours for a local band. The last several years have been spent immersed in social marketing and internet culture, and he's had content comissioned by Esquire.com and Urlesque.com. Aaron writes Unlikelywords.com, founded PetsAreSuperhero.es with a friend, and thinks dessert is the be all end all.