2017 Austin Bacon and Beer Festival
January 28, 2017.
Presented by: Eat Boston & Edible Austin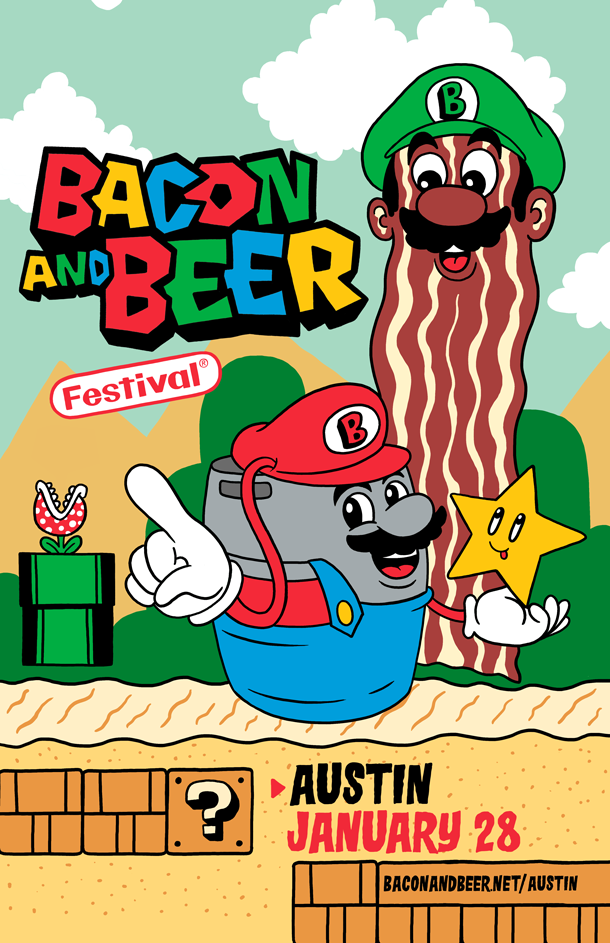 EVENT DETAILS
The Austin Bacon and Beer Festival is coming back downtown. On Saturday, January 28th from 12:30-4, we'll be at Brazos Hall with some of Austin's finest restaurants and regional breweries offering up creative bacon-based dishes and delicious brews. Early bird VIP tickets on sale right now. Click here!

Proceeds from #AustinBaconandBeer will benefit Central Texas Food Bank. Your ticket gets you into Bacon and Beer Fest where you'll be free to sample the dishes and the beer. You can RSVP and invite your pals by clicking here!

Info goes out to the mailing list first. Sign up here.

The Bacon:

Amy's Ice Creams, BaseCamp, Baton Creole, Blue Note Bakery, Cafe Blue, Cannon + Belle, The Chubby Chickpea Truck (From Boston!), Forthright, Frank, Juliet, Lox, Box & Barrel, Mighty Bird, Moonshine Patio Bar & Grill, Nightcap, NO VA Kitchen & Bar, The Peached Tortilla, Pink Avocado, Snooze, an A.M. Eatery, US Foods, Vinaigrette Austin

The Beer:

Austin Eastciders, Circle Brewing Company, Guinness, Hops and Grain, Independence Brewing Co., Live Oak Brewing Company, Saint Arnold Brewing Company, South Austin Brewery, Thirsty Planet Brewing Company, Twisted X Brewing Company, ZiegenBock

Details subject to change. This is a 21+ event.

It wouldn't be Bacon and Beer Fest without some awesome merch from Josh LaFayette and Chris Piascik. Click below to buy all of it, please.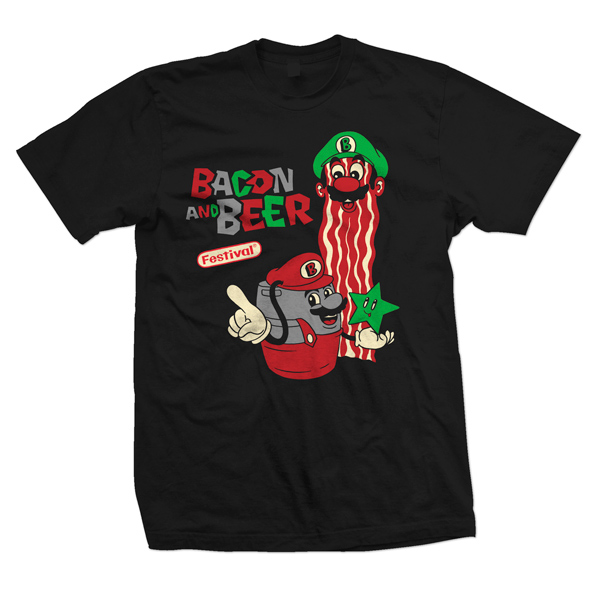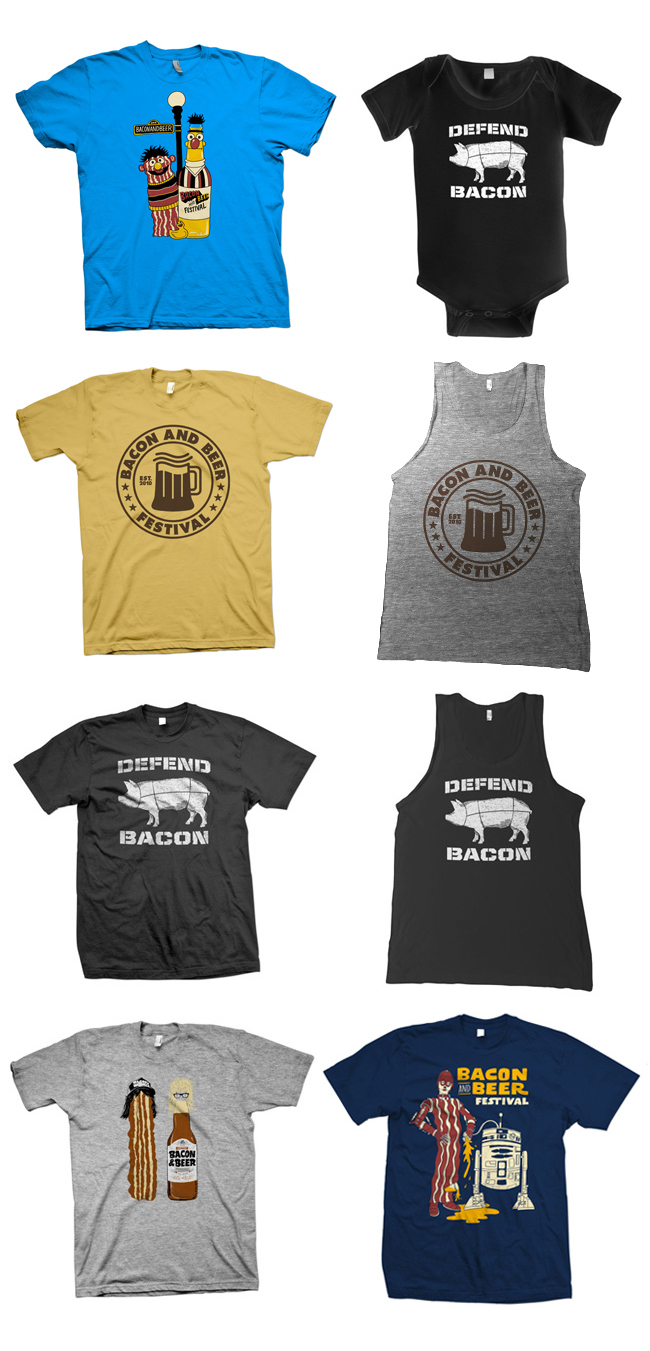 If you have a question about the event or if you're interested in participating or sponsoring, send an email.