2016 Whiskey Rebellion Boston
January 30th, 2016.
Presented by: Eat Boston and Offsite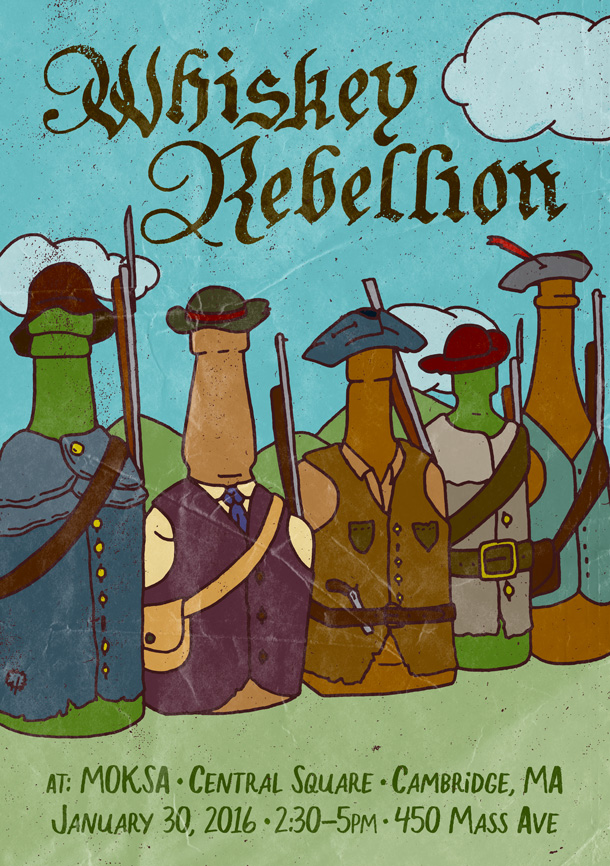 EVENT DETAILS
Whiskey Rebellion Boston, a showcase of only American whiskeys, will be Saturday, January 30th from 2:30-5PM at Monroe. We're still working out all the details, but figured this might be a good gift for the whiskey lover in your life, so we wanted to let you know as soon possible. You can RSVP and invite your pals by clicking here.

Whiskey Rebellion features a wonderful crowd of whiskey producers and suppliers, along with a few of the people who actually make the whiskey answering questions and explaining the distillation process. There will also be the cocktail demonstrations you've come to love. And snacks! With a ticket, attendees will have the opportunity to sample 12 of the whiskeys, attend the cocktail demos, and enjoy the snacks.

We'll also be recreating an educational ABCs of American Whiskey class scheduled before the main event (12:15PM-1:15PM). At the class, you'll get a primer of the various categories of American whiskey, the history, geography, chemistry, and, of course, tasting. Attendees of the class will leave armed with a foundation of knowledge to build upon during the Whiskey Rebellion sampling event. (Please note, the class is now sold out!)

Tickets are limited and on sale now.

Full details, including whiskey list and participants, to be announced soon. In the meantime, you can sign up on the mailing list for more information or a reminder to buy tickets.


Here's a somewhat complete list of the whiskeys available for sampling.

50 Stone Single Malt, Alltech Lexington: Pearse Lyons Reserve, Ascendant Spirits: Breaker Bourbon, Basil Hayden's, Bull Run Distillery Temperance Trader American Whiskey, Bull Run Distillery Temperance Trader Bourbon,Bully Boy American Straight Whiskey, Bully Boy Bottled Old FashionedBully Boy White Whiskey, Catoctin Creek: Roundstone Rye 92 proof, Crater Lake Rye, G&W Bourbon, Cyrus Noble Bourbon, Dad's Hat Pennsylvania Rye Whiskey Finished in Port Wine Barrels, Dad's Hat Pennsylvania Rye Whiskey Finished in Vermouth Barrels, Dad's Hat Pennsylvania Rye Whiskey, Four Roses 80 proof, Four Roses Single Barrel, Four Roses Small Batch, Gentleman Jack. Corner Creek Bourbon, Hirsch Small Batch Bourbon, Jack Daniel's Barrel Proof, Jack Daniel's Single Barrel, Jim Beam Distiller's Masterpiece, Knob Creek Rye, Knob Creek, Maker's 46, Maker's Cask Strength Booker's, Maker's Mark, Middle West Spirits: OYO Michelone Reserve Bourbon, New Holland: Beer Barrel Bourbon, Old Forester 100 proof, Old Forester 1870, Old Forester 1897, Old Forester 86 proof, Old Potrero 18th Century Rye, Old Potrero Straight Rye, Putnam New England Whiskey, Ryan & Wood Straight Rye Whiskey, Smugglers' Notch Distillery Bourbon, Various Berkshire Mountan Distillers offerings, Various Bulliet offering, Various Dickel offerings, Various Hudson offerings, Various Mad River Distillers offerings, Various New England Distilling offerings, Various Templeton offerings, Westland American Single Malt, Westland Peated American Single Malt, Westland Sherry Wood American Single Malt,Whistle Pig 10 year Rye, Whistle Pig Old World Rye, Woodford Reserve Double Oak, Woodford Reserve Rye, Woodford Reserve


Participants subject to change. This is a 21+ event.

How about a nice shirt with lettering by Josh LaFayette?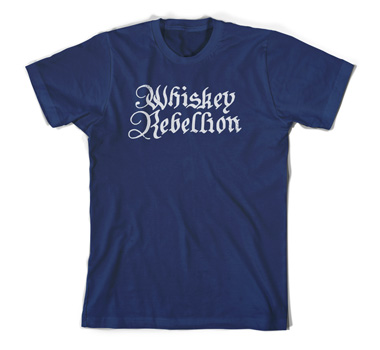 If you have a question about the event or if you're interested in participating or sponsoring, send an email.
Sponsors

/ Offsite