2016 Sausage Fest Oakland
May 28, 2016.
Presented by: The Organic Brewers Guild, Eat Boston, and Bison Organic Beer.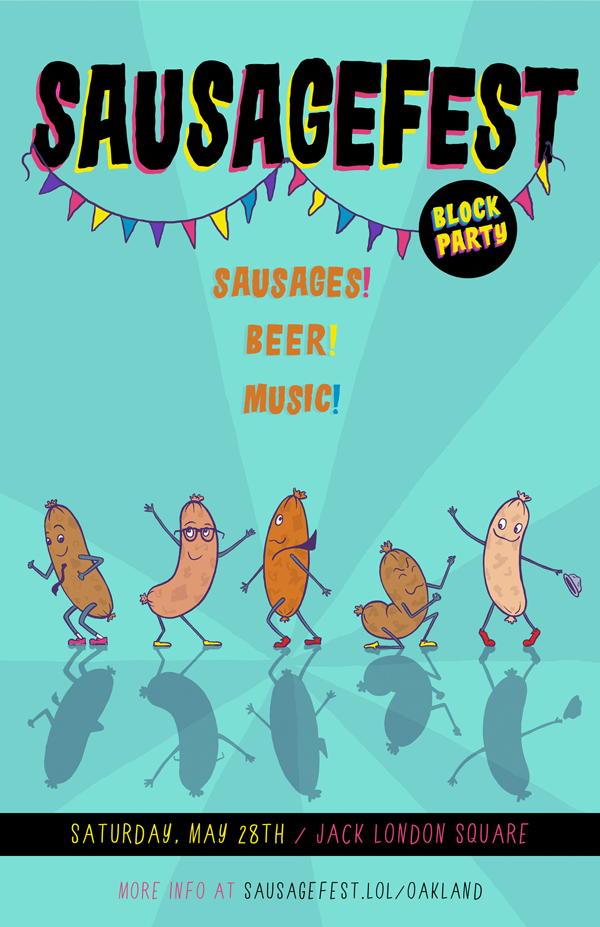 EVENT DETAILS
On Saturday afternoon, May 28th come on down to the Sausage Fest Block Party at Jack London Square from 12PM-6PM. All your standard block party elements including food (sausage-inspired dishes from area restaurants and food vendors), music, and beer (craft offerings from your favorite brewers) will be there, will you be there, too? This event is FREE, but if you'd like we have a few different advance purchasing options to make the block party more fun for you. Everyone will be drinking out of compostable beer cups, but don't you want a commemorative Sausage Fest Block Party pint glass? You can share the event with your friends by RSVP'ing or inviting them here!

Food Vendors:
- Ben and Nick's
- Brotzeit Lokal
- Chop Bar
- Copper Top Ovens
- Hal's Original New York Hot Dog Cart
- Lungomare
- Streetdog Truck
- Rosamunde

Beverage Vendors:
- Ale Industries
- Magnolia
- Mendocino Brewing
- Speakeasy Ales & Lagers
- Bison
- Hermitage
- Crooked City Cider

Sign up on the email list to be the first to hear additional details about the event.

If you're interested in participating as a vendor or sponsor, send an email.

Here's the Sausage Fest shirt from Chris Piascik. Click below to buy it, please.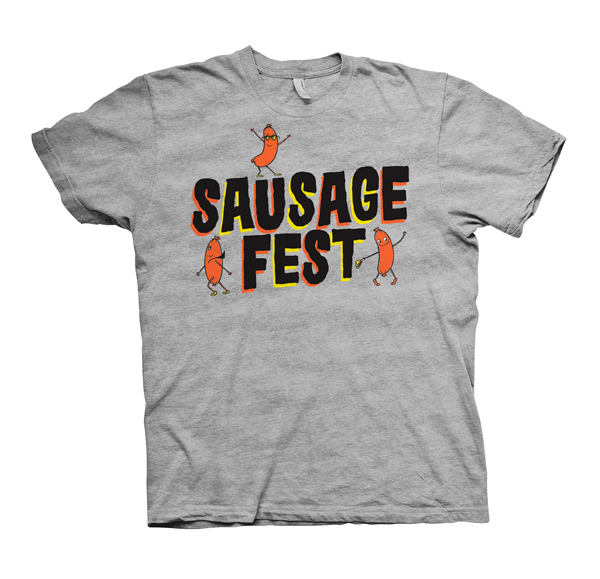 Details subject to change.
Sponsors