2016 Sausage Fest Boston
September 10, 2016.
Presented by: Eat Boston and SoWa.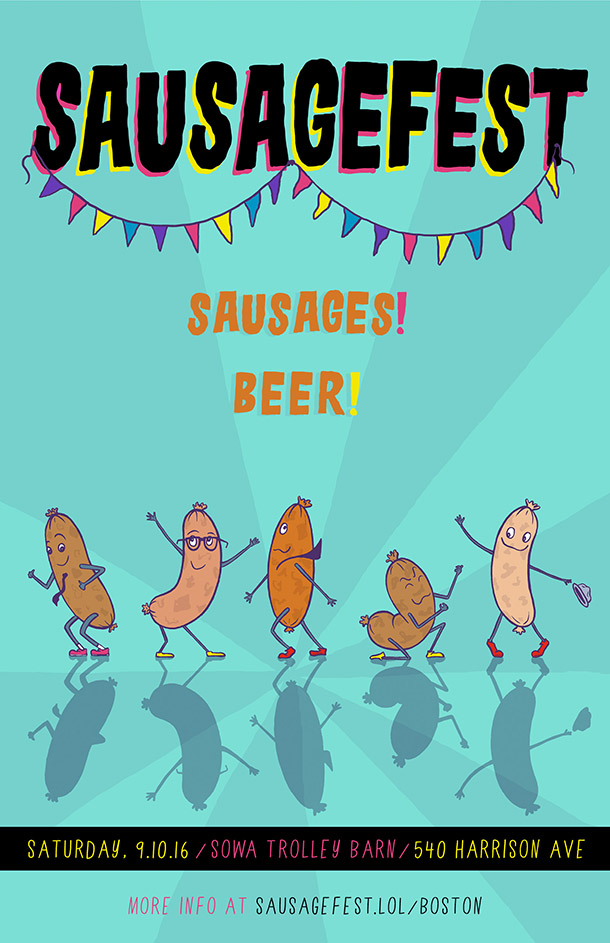 EVENT DETAILS
On Saturday afternoon, September 10 come on down to the Sausage Fest at the SoWa Trolley Barn from 12PM-5PM. This is going to be like a block party, but it's all under cover in case it rains. All your standard block party elements including sausage-inspired dishes from foodtrucks, music, and craft beer will be there, will you be there, too? This event is FREE, but if you'd like we have a few different advance purchasing options to make the block party more fun for you. Everyone will be drinking out of compostable beer cups, but if you buy a ticket in advance you'll get a commemorative Sausage Fest Block Party pint glass. You can share the event with your friends by RSVP'ing or inviting them here!

Food Vendors:
- Chubby Chickpea
- The Dining Car
- Morning Salute
- Moyzilla
- Revelry
- Stoked Wood Fired Pizza

Beverage Vendors:
- Brooklyn
- Cidergeist
- Lord Hobo
- Narragansett
- Two Roads

Sign up on the email list to be the first to hear additional details about the event.

If you're interested in participating as a vendor or sponsor, send an email.

Here's the Sausage Fest shirt from Chris Piascik. Click below to buy it, please.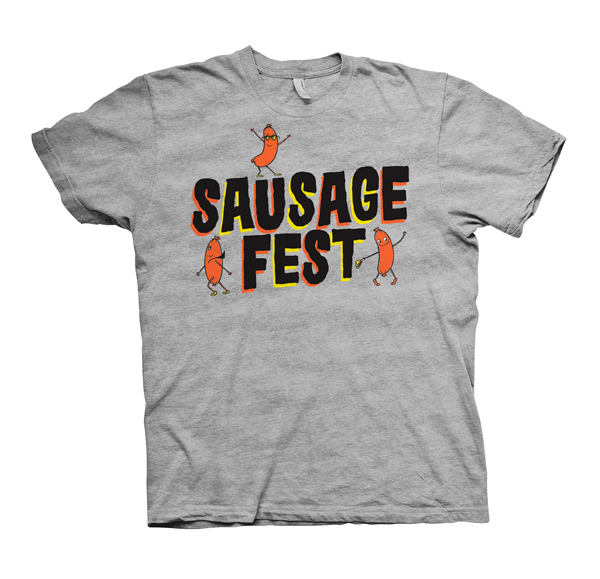 Details subject to change.
Sponsors