2015 Whiskey Rebellion Boston
March 21st and 22nd, 2015.
Presented by: Eat Boston and Offsite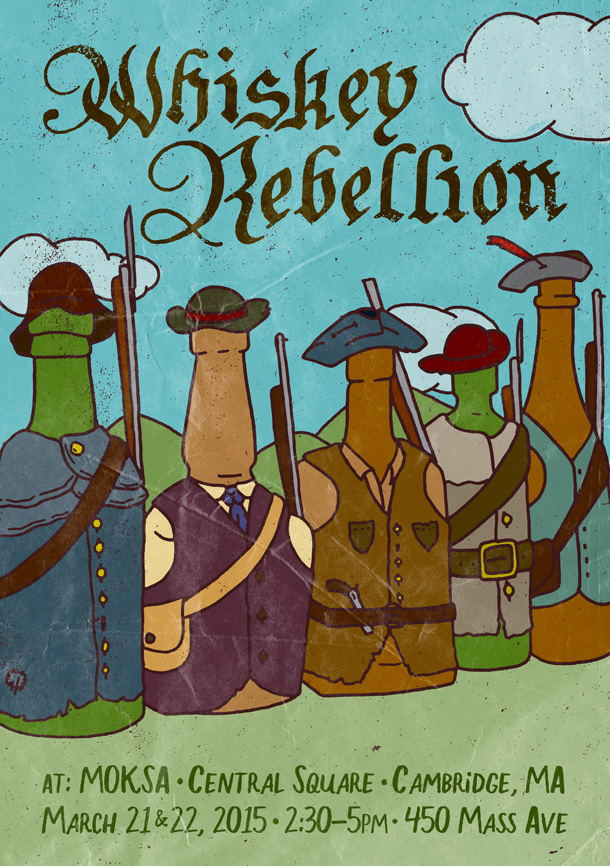 EVENT DETAILS
Whiskey Rebellion Boston, a showcase of only American whiskeys, will be Saturday, March 21st and Sunday, March 22nd from 2:30-5PM at Moksa. Last year sold out so quickly, we added an extra day so more of you could attend. Also new this year is an educational ABCs of American Whiskey class scheduled before the main event (12:15PM-1:15PM). At the class, you'll get a primer of the various categories of American whiskey, the history, geography, chemistry, and, of course, tasting. Attendees of the class will leave armed with a foundation of knowledge to build upon during the Whiskey Rebellion sampling event. UPDATEThe whiskey classes on both Saturday and Sunday are now sold out. You can RSVP and invite your pals by clicking here.

We've rounded up a terrific crowd of whiskey producers and suppliers - there will even be a few of the people who make the whiskey answering questions and explaining the distillation process. If you like cocktail demonstrations and snacks, you're in luck - we've got those, too. With a ticket, attendees will have the opportunity to sample 12 of the whiskeys, attend the cocktail demos, and enjoy the snacks. Tickets for Whiskey Rebellion Boston are extremely limited and will go on sale at 10 AM on Monday, March 2nd. In the meantime, you can sign up on the mailing list for more information or a reminder to buy tickets.


Here's an unalphabetized list of whiskeys and distillers represented at Whiskey Rebellion on one or both days. This will be updated over the next week or so.

Whiskeys from Berkshire Mountain Distilling (MA), Sons of Liberty Spirit Co. Uprising and BattleCry (RI), Angel's Envy Bourbon (KY), Basil Hayden (KY), Knob Creek (KY), Maker's Mark (KY), Virginia Highland Whisky (VA), Bulleit Bourbon(KY), Bulleit Rye(KY), Bulleit 10yr(KY), Bully Boy American Straight Whiskey (MA), Bully Boy White Whiskey, Whiskeys from Dad's Hat (PA), George Dickel (TN), Whiskeys from Journeyman Distillery (MI), Whiskeys from Koval Distillery (IL), Whiskeys from Mad River Distillers (VT), Gunpowder Rye (ME) Westland Singlemalt (OR), Hirsch Small Batch Bourbon, Breckenridge Bourbon(CO), Rebellion Bourbon, Barrell Bourbon, Kinnick Kinnick Whiskey, Widow Jane Bourbon(NY), Dry Fly Washington Wheat (WA), Old Potrero 18th Cent Rye (CA), Old Potrero Straight Rye (CA), Whiskeys from Sazerac Company, Lock Stock & Barrel (PA), Legs Diamond Unaged, Legs Diamond Aged, Templeton (IA), Whistlepig 10 Year Rye, Whistlepig Boss Hog Rye (VT), Whiskeys from Wild Turkey (KY)

Participants subject to change. This is a 21+ event.

How about a nice shirt with lettering by Josh LaFayette?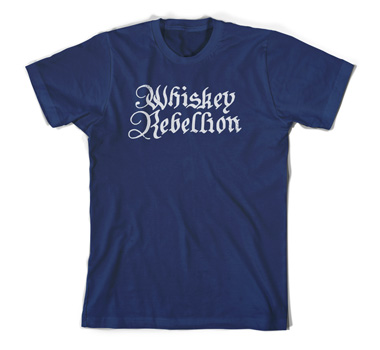 If you have a question about the event or if you're interested in participating or sponsoring, send an email.
Sponsors

/ Offsite