2015 Denver Bacon and Beer Festival
November 8, 2015.
Presented by: Eat Boston & Imbibe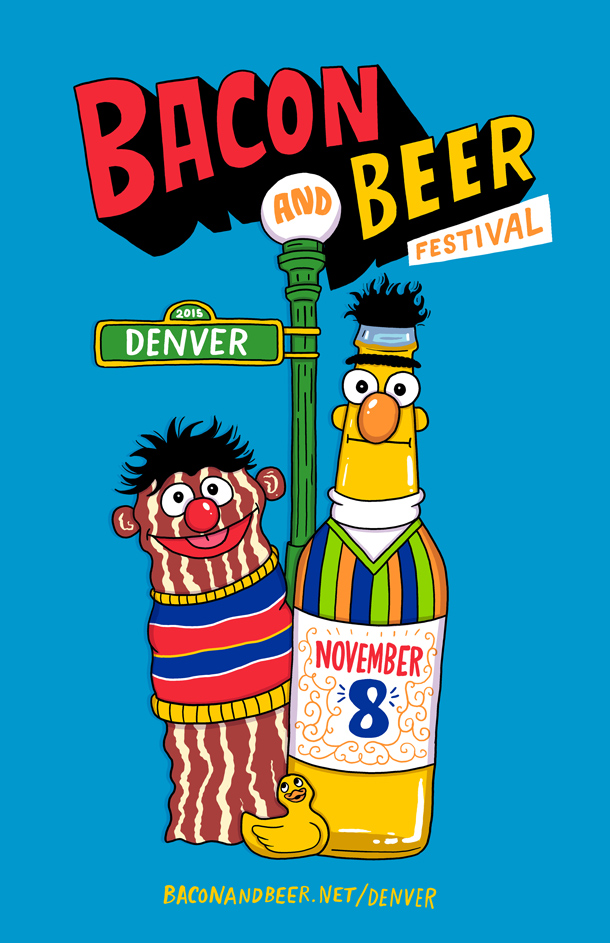 EVENT DETAILS
The Denver Bacon and Beer Festival is back for its fourth year! From 2:30pm to 5:00pm on Sunday, November 8 at The Glitter Dome in Denver's RiNo neighborhood, @eatboston and Imbibe Events will bring together some of Denver's hottest area restaurants and breweries to offer creative bacon-based dishes and delicious brews. Proceeds from #DenverBaconAndBeer will benefit Metro Caring and Project Angel Heart. Your ticket gets you into Bacon and Beer Fest where you'll be free to sample the dishes and the beer.

Participating breweries and restaurants include:

4 Noses Brewing Company, ACGolden Brewing Company, Argyll Whisky Beer, Bacon Social House, Blackbird Public House, Block & Larder, Boulder Beer Company, Brazen Neighborhood Eatery, Breckenridge Brewery, Butcher's Bistro, Call to Arms Brewing Company, Colorado Cider Company, Crazy Mountain Brewery, Crooked Stave Artisan Beer Project, Denver Beer Co, Elevation Beer Company, Epic Brewing, Euclid Hall, Fiction Beer Company, Fort Collins Brewery, Great Divide Brewing Company, Grimm Brothers Brewhouse, Hopdoddy, Ignite, Jax Fish House Glendale, Kachina Southwestern Grill, Kevin Taylor Restaurant Group, Left Hand Brewing Company, Lena, MAX's Wine Dive, Mockery Brewing, Next Door Union Station, Oskar Blues Brewery, Our Mutual Friend, Prost Brewing Co, range, Ratio Beerworks, Rebel Restaurant, Renegade Brewing Company, River North Brewery, Second Home Kitchen + Bar, Spangalang Brewery, Stem Ciders, Storm Peak Brewing Company, Strange Craft, Telegraph, The Corner Office, The Lobby, The Post Brewing Company, Wit's End Brewing Company, Wynkoop Brewing Co

Details subject to change. This is a 21+ event.

It wouldn't be Bacon and Beer Fest without some awesome merch from Josh LaFayette and Chris Piascik. Click below to buy all of it, please.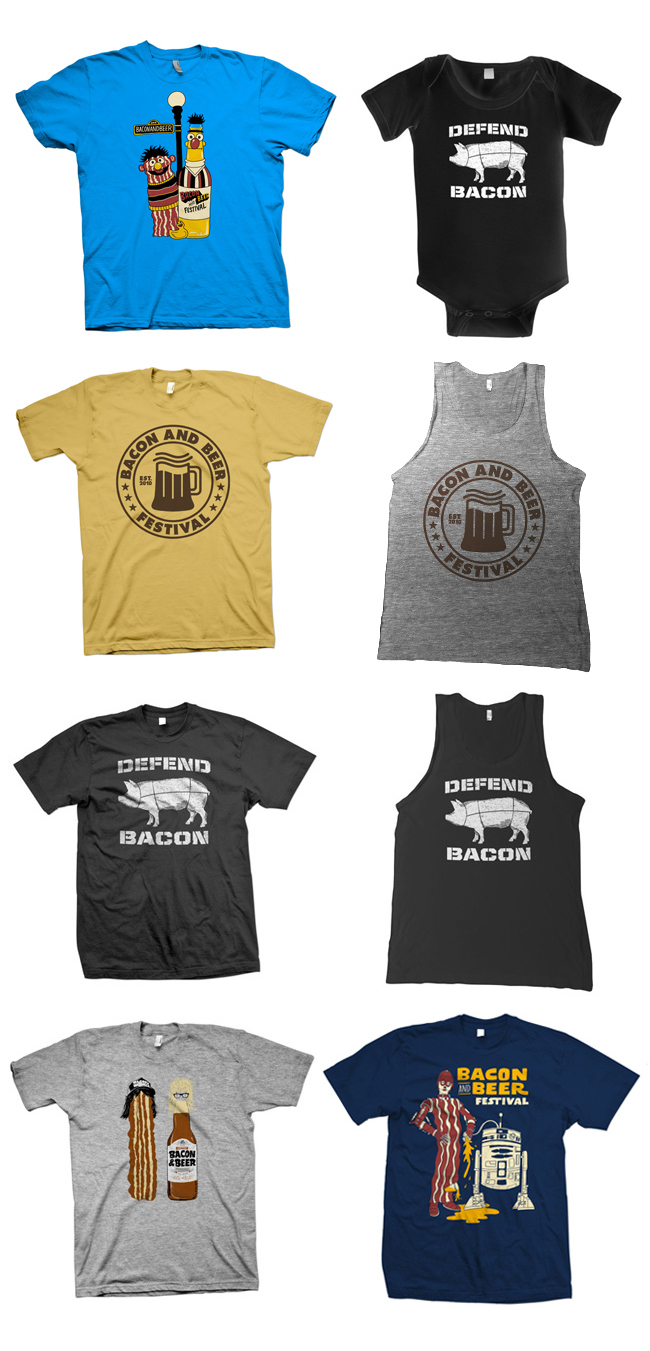 If you have a question about the event or if you're interested in participating or sponsoring, send an email.