2015 DC Bacon and Beer Festival
May 31, 2015.
Presented by: Eat DC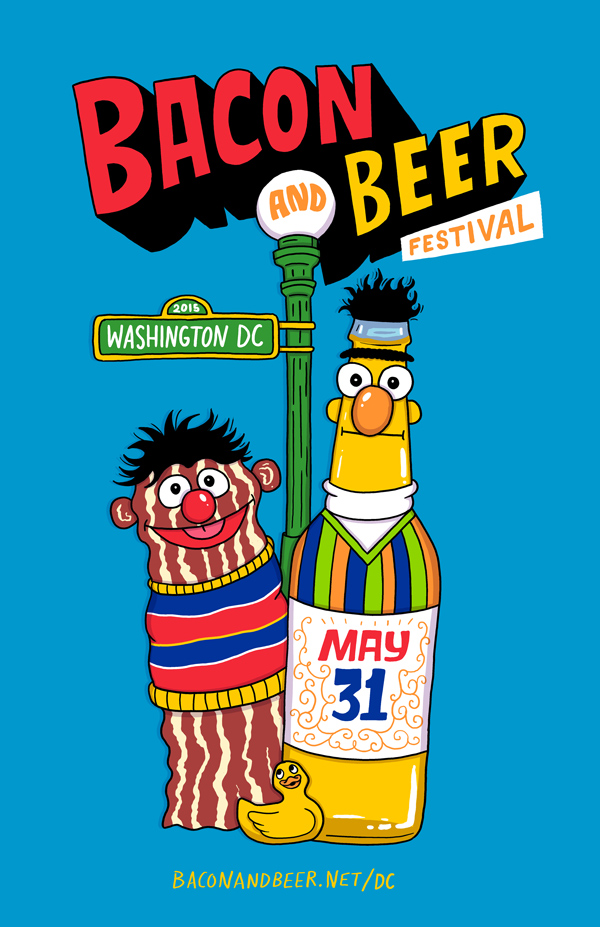 EVENT DETAILS
The DC Bacon and Beer Festival is coming back for Year 2! On Sunday, May 31st from 2:30pm to 5:00pm at Penn Social, @eat DC presents the second annual DC Bacon and Beer Festival as a fundraiser for Food and Friends. You can tell your pals about the event by inviting them or RSVPing here!

Tickets are on sale right now, right here. Last year, tickets sold out in 4 hours, and they're expected to go quickly again.

In the meantime, sign up on the email list to be the first to hear about any upcoming details.

The Bacon

Art & Soul, Barrel, Belga Cafe, Dino's Grotto, HighlineRXR, Kangaroo Boxing Club, Macon Bistro, Mad Fox, Nage, Penn Social, Tico, Wagshal's

The Beer

Adroit Theory, Devils Backbone, Dogfish Head, Full Tilt, Mad Fox, Port City, Sam Adams, Starr Hill

Details subject to change. This is a 21+ event.

It wouldn't be Bacon and Beer Fest without some awesome merch from Josh LaFayette and Chris Piascik. Click below to buy all of it, please.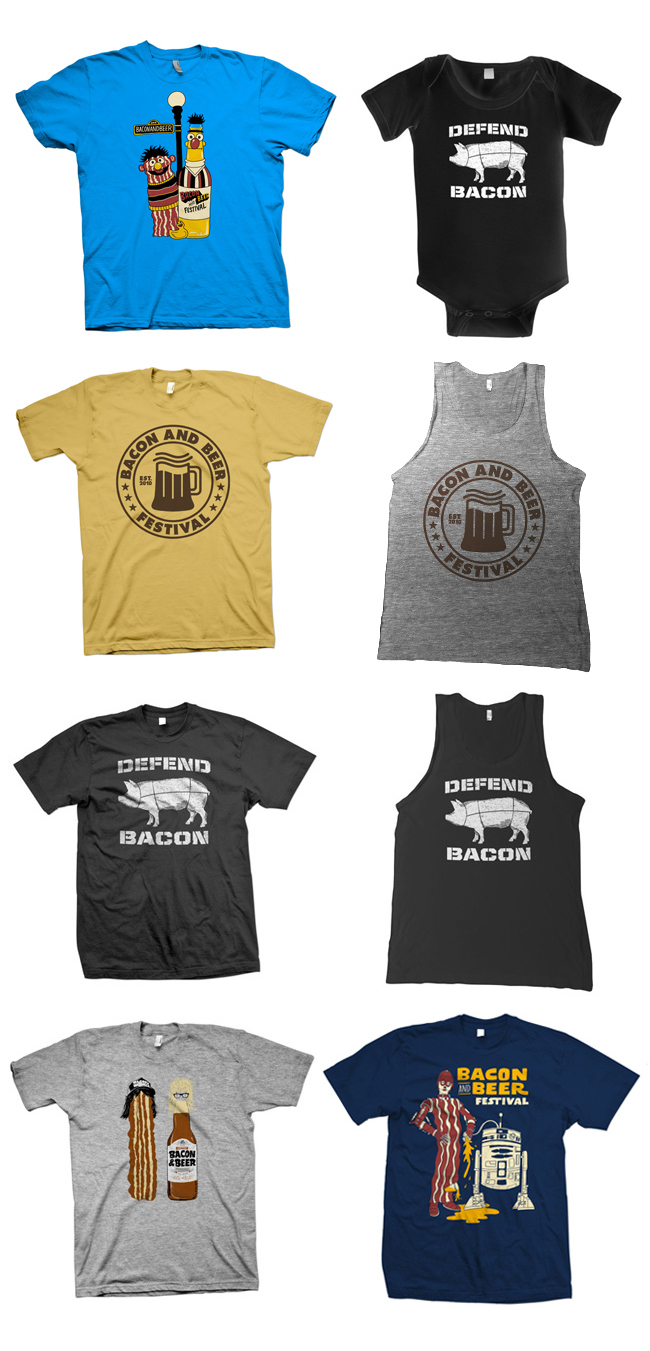 If you have a question about the event or if you're interested in participating or sponsoring, send an email.