2015 Boston Bacon and Beer Festival
June 20, 2015.
Presented by: Eat Boston on behalf of The Red Sox Foundation, Community Servings, and Lovin' Spoonfuls.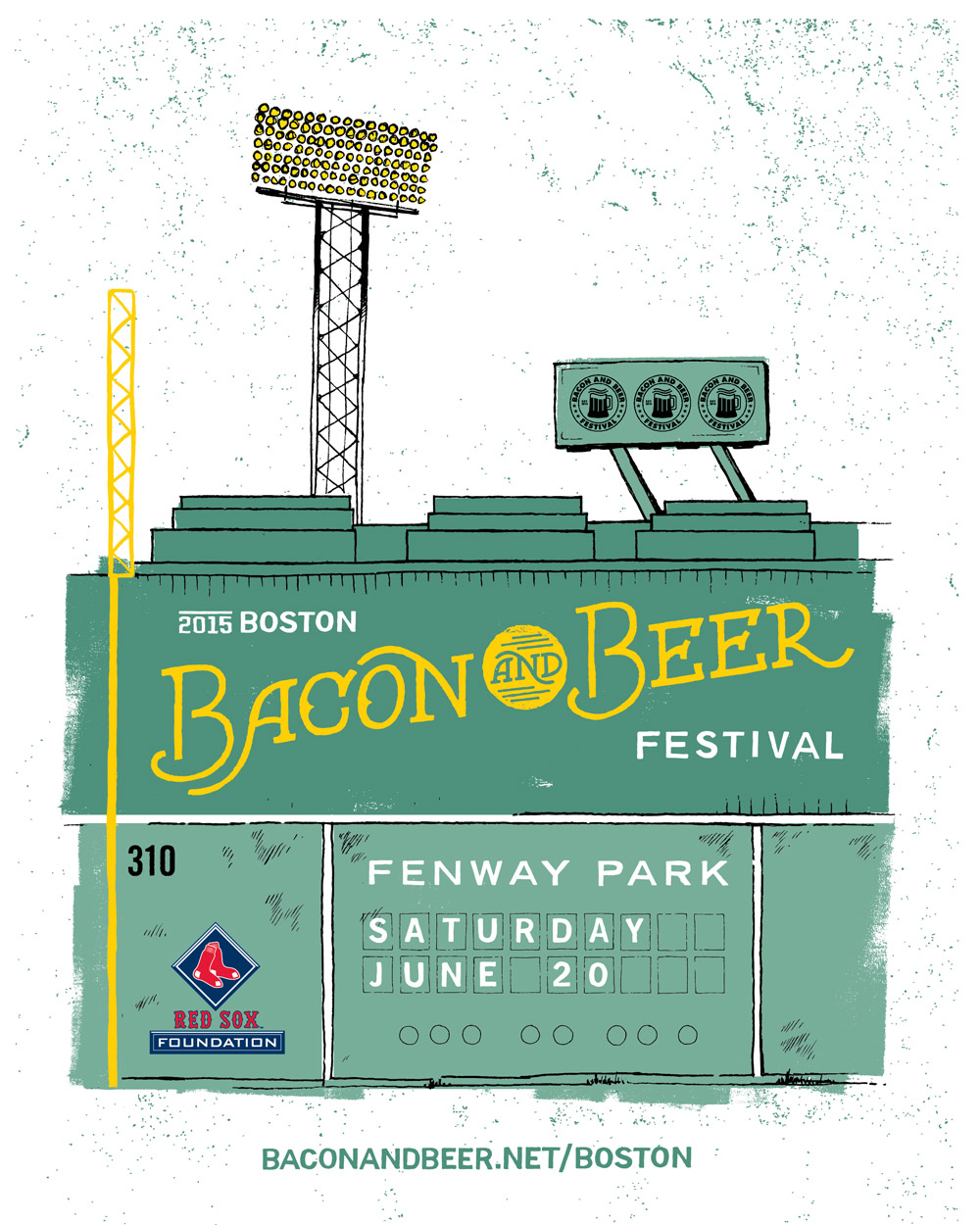 EVENT DETAILS
UPDATE: General Admission tickets to Bacon and Beer Festival are sold out. There are a handful of VIP tickets available. Tickets WILL NOT be available at the gate on the day of the event. There's a small chance we'll be able to release more tickets. If you'd like to be alerted if this happens, sign up on the wait list.

The Boston Bacon and Beer Festival is coming back for Year 6! On Saturday, June 20th from 2:00pm to 4:30pm in the concourse at Fenway Park, @eat Boston presents the sixth annual Boston Bacon and Beer Festival as a fundraiser for The Red Sox Foundation, Community Servings, and Lovin' Spoonfuls. You can tell your pals about the event by inviting them or RSVPing here! Special thanks to the good folks at Aramark for helping to make this event possible.

Tickets will be available for sale RIGHT HERE. As always, tickets are expected to go extremely quickly. We're selling a few more tickets this year, but they will still be extremely limited. Tonight at 7PM, a limited amount of early bird baller tickets will be released. These tickets cost more money, but should be available for more than a minute *because they cost more money*. The early bird baller tickets include a Bacon and Beer Festival t shirt, a pound of Tender Belly Bacon, allow you to skip the line, AND you get to call yourself a baller.

This year, the event will be set up a little differently in regards to the beer. Upon entry, each guest will receive 16 tickets redeemable for 1.5 oz samples of beer. Guests will also have the option to purchase certain beers after you use up your tickets. Bacon tastes will, of course, be unlimited until the restaurants run out!

In the meantime, sign up on the email list to be the first to hear about any upcoming details.

The Bacon

51 Lincoln, Audubon, Bambara, Barcelona, Blackbird Donuts, Brasserie 28 / Town Market, Central Bistro, Coppersmith, Chubby Chickpea, Eat at Jumbo's, El Pelon, Ferry Street, Five Horses Tavern, Foundry on Elm, Gaslight, JM Curley, Lincoln Tavern & Restaurant, Loco Taqueria, Lulu's, Mei Mei Street Kitchen, MET Back Bay, Night Market, Puritan & Co, River Bar, Savvor, Shojo, Stoddard's Fine Food & Ale, Sweet Cheeks BBQ, Ten Tables, The Fireplace, The Gallows, The Inn at Hastings Park, The Merchant, Tip Tap Room, Trina's Starlite Lounge, Vee Vee, Vine Brook Tavern, West Bridge, Whole Foods Market- Symphony

The Beer

Anchor Steam, Bantam, Blue Moon, Blue Point Toasted Lager, Coronado, Clown Shoes, Foolproof, Goose Island, Harpoon, Narragansett, Newburyport, Notch, Peak Organic, Redbridge, Sam Adams, Slumbrew, Smuttynose, Wachusett and more TBA

Details subject to change. This is a 21+ event.

It wouldn't be Bacon and Beer Fest without some awesome merch from Josh LaFayette, Ryan Frease Chris Piascik. Click below to buy all of it, please.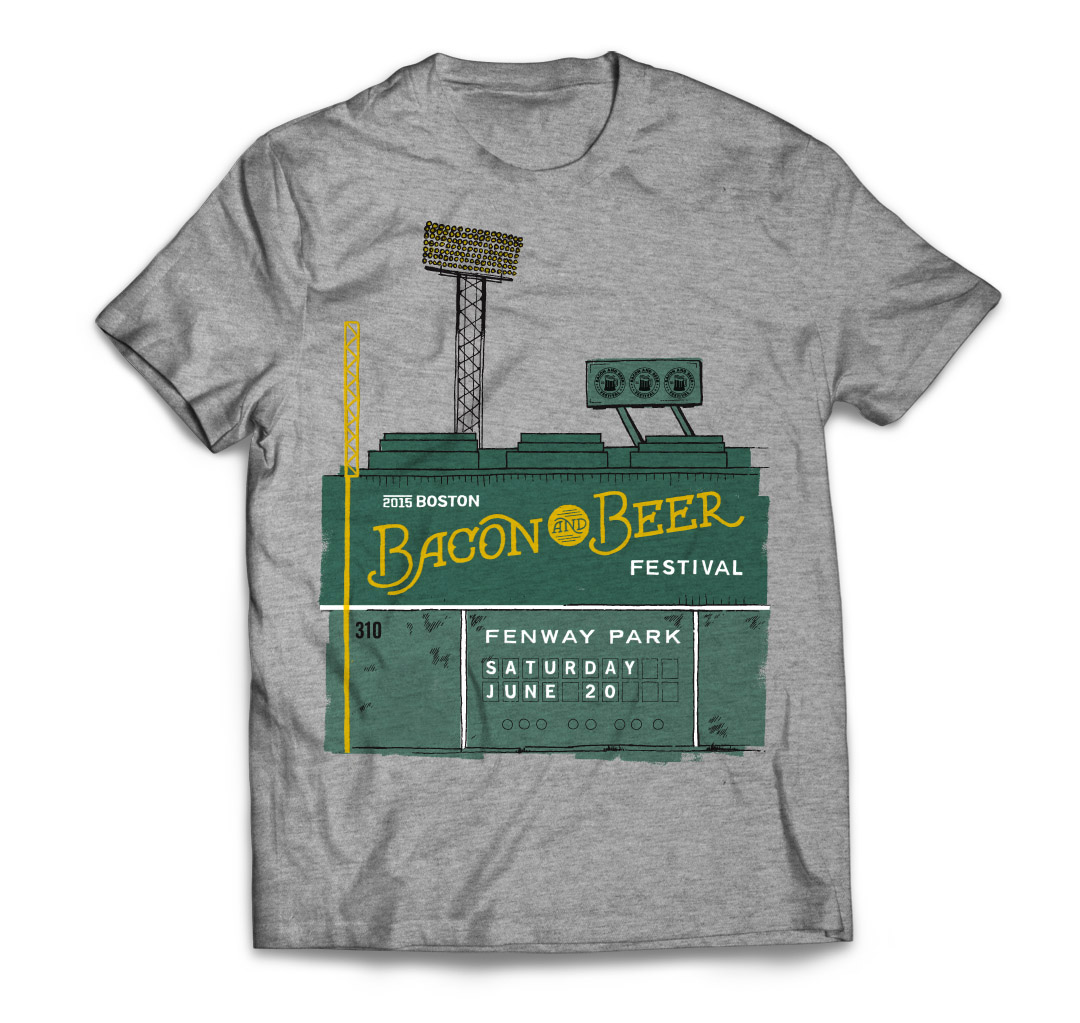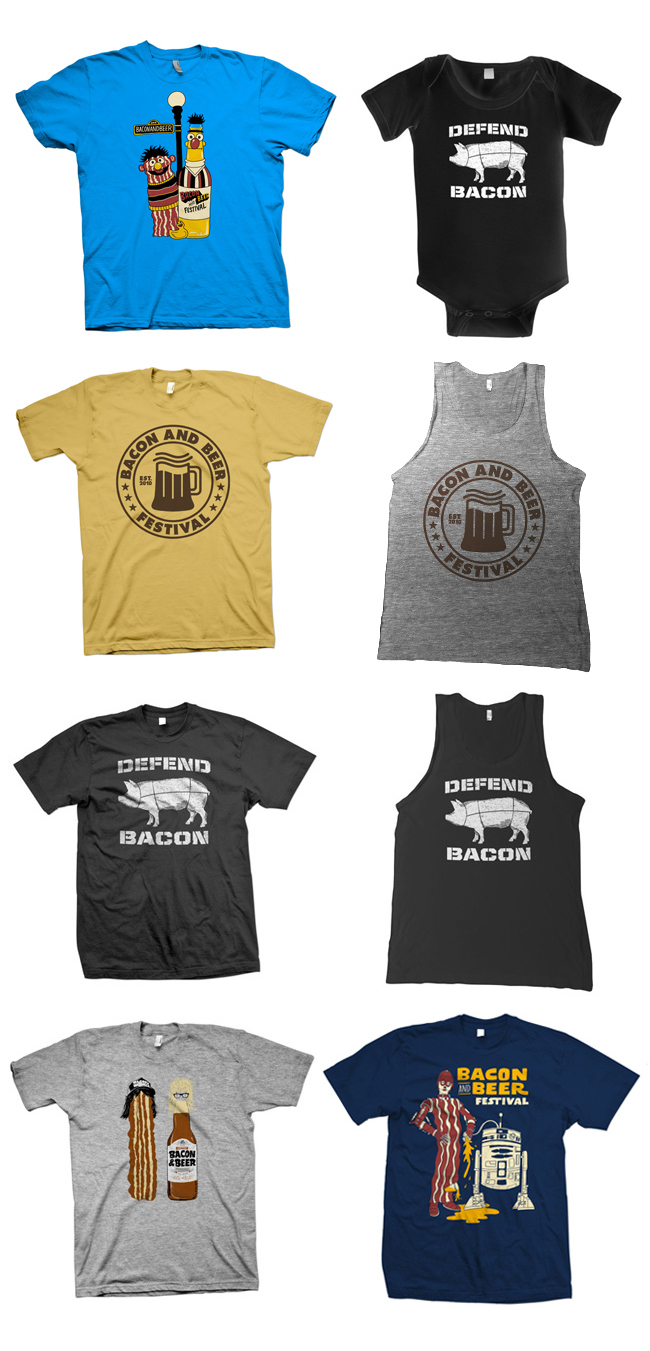 If you have a question about the event or if you're interested in participating or sponsoring, send an email.
Sponsors

/ Aramark