2014 Whiskey Rebellion Philadelphia
April 13th, 2014.
Presented by: Eat Boston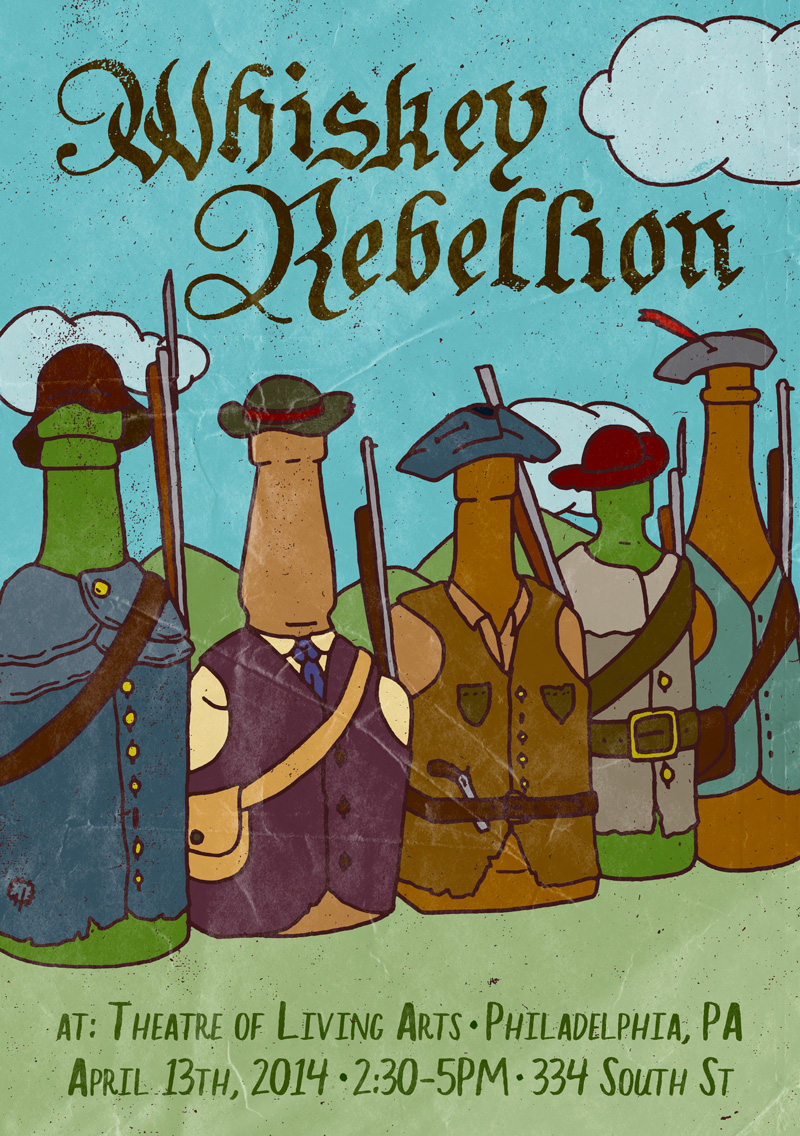 EVENT DETAILS
Whiskey Rebellion Philadelphia, a showcase of American brown spirits, will be Sunday, April 13th from 2:30-5PM at Theatre of the Living Arts. We've rounded up a terrific crowd of whiskey producers and suppliers representing quite a few varieties of whiskey. There will even be a few of the people who make the whiskey answering questions and explaining the distillation process. If you like cocktail demonstrations and snacks (from Serrano!), you're in luck - we've got those, too. With a ticket, attendees will have the opportunity to sample 12 of the whiskeys, attend the cocktail demo, and enjoy the snacks. In the meantime, sign up on the email list to be the first to hear other event details. If you're coming, tell your friends by RSVPing here.

Whiskeys:


Angel's Envy Bourbon
Angel's Envy Rye
Basil Hayden
Bird Dog Blackberry Whiskey
Bird Dog Cinnamon Whiskey
Bird Dog Maple Whiskey
Bird Dog Peach Whiskey
Booker's
Breckenridge Bourbon
Buffalo Trace 750ml
Catoctin Creek Mosby's Spirit
Catoctin Creek Roundstone Rye
Collingwood.
Dad's Hat Rye
Devil's Cut by Jim Beam
Eagle Rare 750ml
Elija Craig 12 year
Four Roses Single Barrel
Four Roses Small Batch
Four Roses Yellow Label
Gentlemen Jack
High West Campfire
High West Double Rye
High West Prairie Reserve
High West Rendezvous Rye
High West Silver Western Oat
High West Son of Bourye
Hudson 4 Grain Whiskey
Hudson Baby Bourbon
Hudson Corn Whiskey
Hudson Manhattan Rye
Hudson Single Malt Whiskey
Jack Daniel Single Barrel
Jack Daniel's Tennessee Old #7
Jacob's Ghost by Jim Beam
Jefferson Reserve
Jefferson Small Batch
Jim Beam Honey
Jim Beam Maple
Knob Creek Rye
Knob Creek Single Barrel
Koval Bourbon
Koval Four Grain
Koval Millet
Koval Oat
Koval Rye
Koval White Rye
Lexington Bourbon
Michter's US1 Single Barrel Whiskey
Michter's US1 Small Batch Bourbon
Old Forester 100 Proof "Signature"
Old Forester 86 Proof
Rebellion Bourbon
Red Stag Hardcore Cider
Sam Houston Whiskey
Templeton Rye
Western Grace Brandy
Whistle Pig Rye
Wild Turkey 81
Wild Turkey Forgiven
Wild Turkey Kentucky Spirit
Wild Turkey Rare Breed
Wild Turkey Russell's Reserve
Wild Turkey Rye 101
Wild Turkey Spiced
Woodford Reserve Distiller's select
Woodford Reserve Double Oaked
XXX SHINE Salted Caramel Whiskey.
XXX SHINE White Whiskey

Details subject to change. This is a 21+ event.

How about a nice shirt with lettering by Josh LaFayette?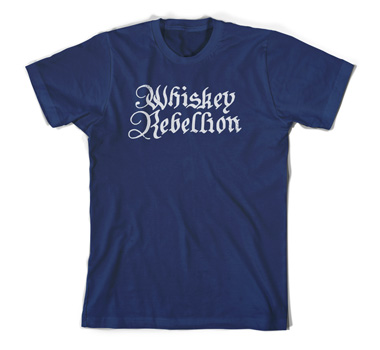 If you have a question about the event or if you're interested in participating or sponsoring, send an email.
Sponsors