2014 Whiskey Rebellion Denver
July 10th, 2014.
Presented by: Eat Boston and Water For People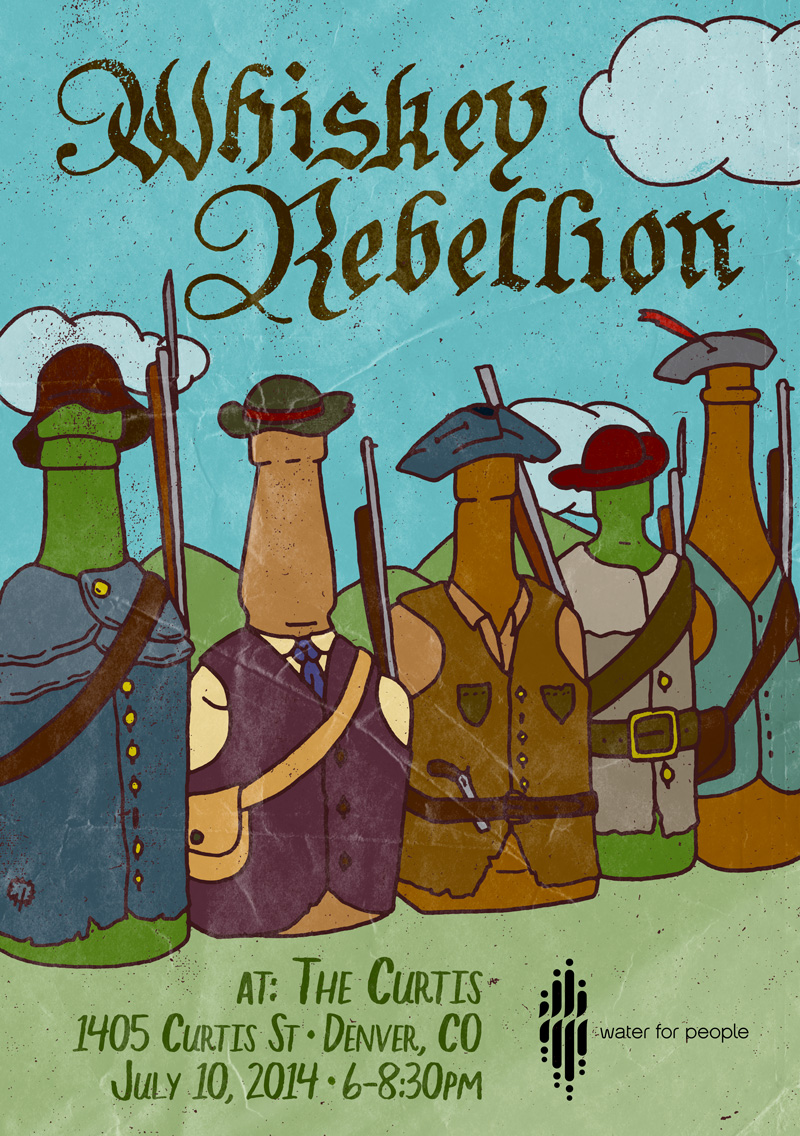 EVENT DETAILS
Whiskey Rebellion Denver, a showcase of American brown spirits, will be Thursday, July 10th from 6:00-8:30PM at The Curtis as a fundraiser for Water For People. We've rounded up a terrific crowd of whiskey producers and suppliers representing quite a few varieties of whiskey. There will even be a few of the people who make the whiskey answering questions and explaining the distillation process. If you like cocktail demonstrations and snacks (from The Corner Office!), you're in luck - we've got those, too. With a ticket, attendees will have the opportunity to sample 12 of the whiskeys, attend the cocktail demo, and enjoy the snacks. A complete whiskey will be announced very soon in the next few weeks, in the meantime, a distillery list is below! In the meantime, sign up on the email list to be the first to hear other event details. If you're coming, tell your friends by RSVPing here.

Water For People exists for one purpose, and it's as simple as the name: they want all people to have safe, continuous water—not just today, but everyday. They want water for Everyone, Forever. Did you know that typically, water makes up 60% of whiskey? Whiskey Rebellion is an exciting opportunity to savor the impact of local and global water issues by directly learning from Colorado makers how essential water is to their craft.

Here's the current list of whiskeys available at Whiskey Rebellion.

Bernheim Wheat Whiskey, Breckenridge Bourbon Whiskey, Bulleit 10 yr, Bulleit Bourbon, Bulleit Rye, Colorado Gold Colorado's Own Corn Whiskey, Colorado Gold Rocky Mtn. Rye Whiskey, Colorado Gold Straight Bourbon Whiskey, Dancing Pines Black Walnut Bourbon Liqueur, Dancing Pines Rye Whiskey, Dancing Pines Single Malt Whiskey, Dancing Pines Small Batched Whiskey Bourbon, Dead Drift Colorado White Whiskey, Downslope Distilling Limited Edition Malt Whisky, Downslope Double Diamond Whiskey, Elijah Craig 12yr Small Batch, Evan Williams Single Barrel, Feisty Spirits Better Days Bourbon, Feisty Spirits Blue Corn Bourbon, Feisty Spirits Cinnamon Oatmeal flavored Whiskey, Gentleman Jack, George Dickel #12, George Dickel #8, George Dickel Barrel Select, George Dickel Rye, George Dickel White, High West American Prairie Reserve (bourbon), High West Campfire, High West Double Rye, High West Rendezvous Rye, High West Son of Bourye, Hudson Baby Bourbon, Hudson Corn Whiskey, Hudson Four Grain, Hudson Manhattan Rye, Hudson Single Malt, Jack Daniel's Single Barrel, Jack Daniel's Tennessee Honey, Jack Daniel's Tennessee Whiskey, Larceny Small Batch Bourbon, Leopold Bros. Michigan Cherry Whiskey, Leopold Bros. New York Apple Whiskey, Leopold Bros. Rocky Mountain Blackberry Whiskey, Leopold Bros. Rocky Mountain Peach Whiskey, Old Forrester 86, Peach St Distillers Colorado Straight Bourbon, Rittenhouse Rye, Santa Fe Spirits Colkegan Single Malt Mesquite Smoked Whiskey, Stranahan's Original, Templeton Rye, Templeton Rye, Tenderfoot Malt Whiskey, WhistlePig 10YR Straight Rye Whiskey, Woodford Reserve Double Oaked, Woodford Reserve.

Details subject to change. This is a 21+ event.

How about a nice shirt with lettering by Josh LaFayette?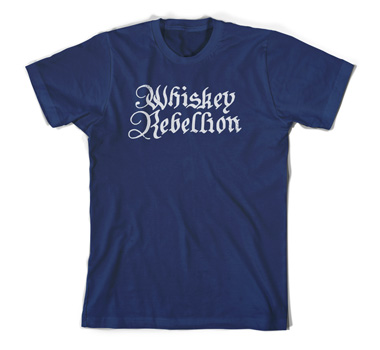 If you have a question about the event or if you're interested in participating or sponsoring, send an email.
Sponsors