2014 DC Bacon and Beer Festival
April 12th, 2014.
Presented by: Eat Boston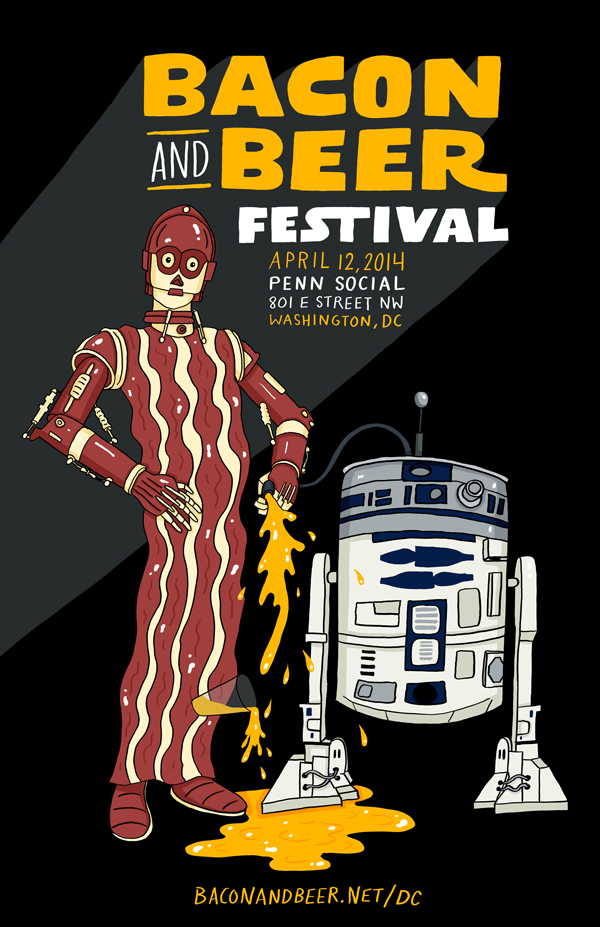 EVENT DETAILS
UPDATE 3/13: The DC Bacon and Beer Festival is sold out. Thanks, everyone! It is unlikely we'll be able to release more tickets, but if we do, they'll go to the waiting list first. Sign up here. The Bacon and Beer Festival is coming to Washington, DC on Saturday, April 12th from 2:30-5PM at Penn Social. Featuring area restaurants and breweries, the Bacon and Beer Festival is a fundraiser for Food & Friends Please sign up on the email list to be the first to hear everything about the Festival! If you're coming, tell your friends by RSVPing here. Tickets go on sale right here on Thursday, March 13th at 11AM. Your ticket entitles you to entry in the Bacon and Beer Festival where you're free to sample products from each of the vendors. Remember to share because there will be other people there with the same idea.

The Bacon

1905, Agua 301, Amore Gelato, Art & Soul, Bar Charley/Jackie's, Bar Pilar/Cafe Saint Ex, Boundary Road, Bourbon Steak, Chef Geoff's, Penn Social, Poste, The Pig, The Seventh Taste, Wagshal's

The Beer

Chocolate City Beer, DC Brau, Dogfish Head, Fordham/Old Dominion, Full Tilt, Sam Adams, Starr Hill, Three Stars, Union

Details subject to change. This is a 21+ event.

It wouldn't be Bacon and Beer Fest without some awesome merch from Josh LaFayette and Chris Piascik. Click below to buy all of it, please.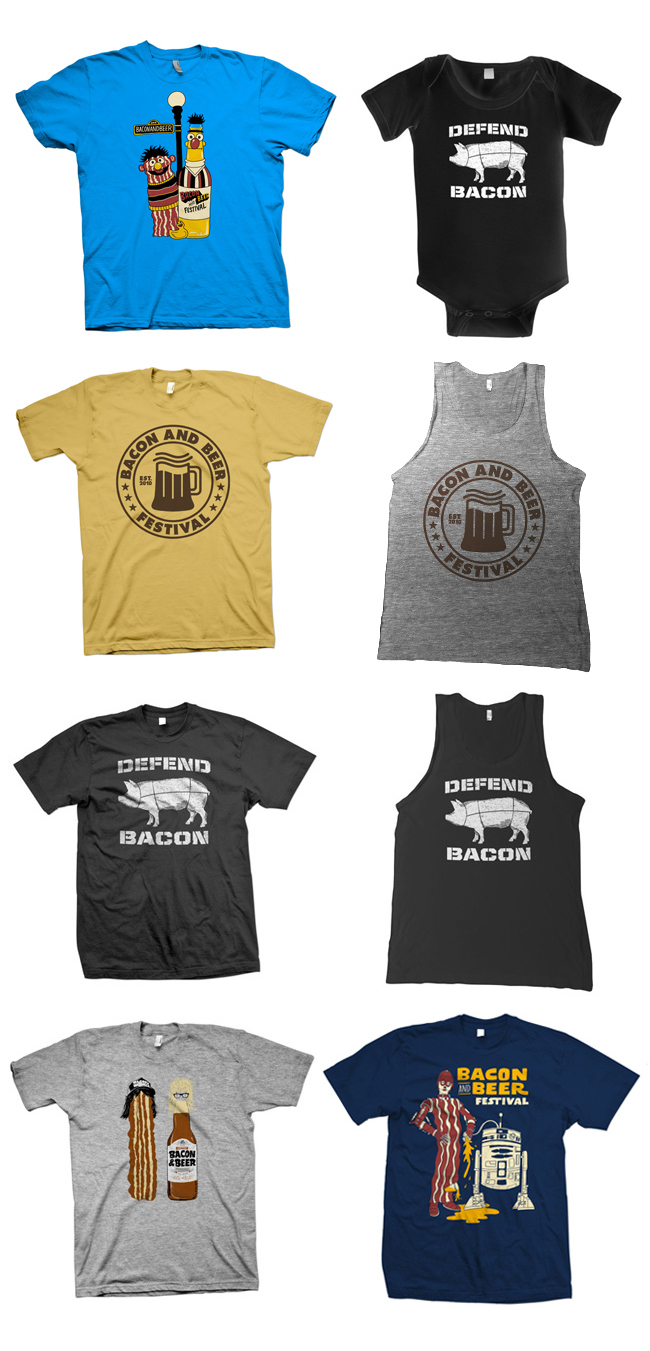 If you have a question about the event or if you're interested in participating or sponsoring, send an email.
Sponsors