2014 Boston Bacon and Beer Festival
POSTPONED, 2014.
Presented by: Eat Boston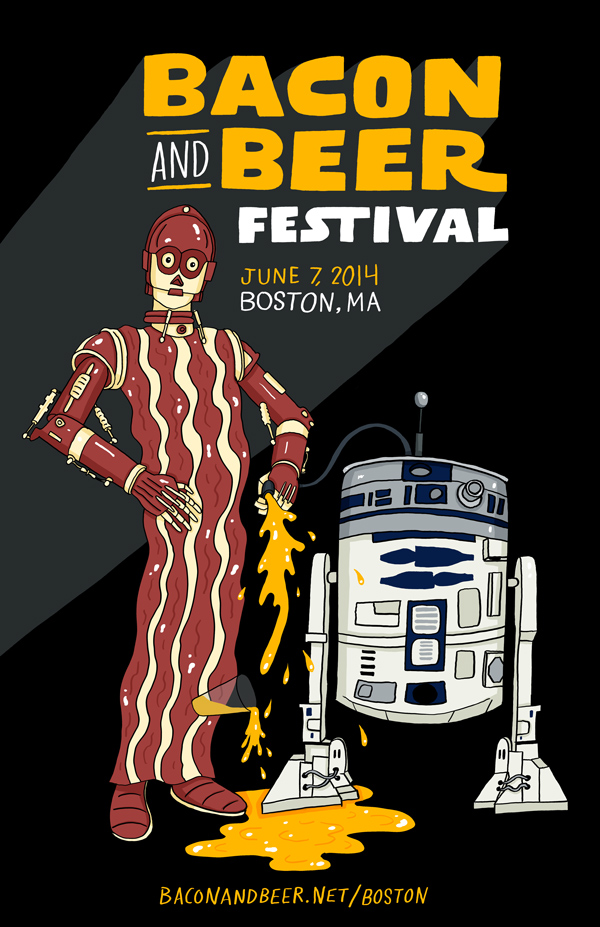 EVENT DETAILS
UPDATE: The Boston Bacon and Beer Festival has been rescheduled for Sunday August 10 at the House of Blues Boston from 2:30-5PM. Sign up here to receive updates by email. UPDATE: The Boston Bacon and Beer Festival sold out in record time, 45 seconds. In the unlikely event we're able to release more tickets, they will be offered to the Waiting List first. The Boston Bacon and Beer Festival is back! We're gonna celebrate 5 years of Bacon and Beer Festivals with our biggest Festival yet - 70+ restaurants and brewers! On June 7th from 2:30PM-5PM, we'll have a one day bacon and beer celebration of deliciousness; all in an effort to raise funds for Community Servings and Lovin' Spoonfuls. Your ticket gets you in to Bacon and Beer Fest where you'll be able to sample the dishes and the beer. There will be other people there with the same intention, so remember to share. Tickets are $47 and will go on sale Friday, May 16 at 10AM (sign up here for a reminder). At 10AM, the red bars in the top right corner of this website will turn into buy links. Big thanks to Zoe's Meats for helping with the bacon! If you're coming, you can RSVP here to tell your friends.

At this year's Bacon and Beer Festival, we'll be awarding the first Boston Beast in Show to one restaurant and one brewery. Attendees of Bacon and Beer Festival will choose their favorite, and the winners will get a donation of $1000 to a local charity of their choice.

For the third year in a row, we're partnering with Super Precious Art Gallery for a food themed art show with bacon and beer snacks, including beer from Coranado Brewing Company. On Wednesday June 11th from 6:30PM to 9:30PM, we'll be at the Roxy's Grilled Cheese and Burgers brick and mortar spot. Tickets for this event will also be available on May 16th. This year, the theme of the show is Tacos and Burritos.

For the MOST up to date information please sign up on the mailing list. Really, that's the best bet.

You can also follow on Twitter and Facebook.

The Bacon

80 Thoreau, Alden & Harlow, Aquitaine, Audubon, Barking Crab Boston, Crush Pizza, EAT AT JUMBO'S, El Centro, El Pelon Taqueria, ester, Garden at the Cellar, Hopster's, Lincoln Tavern & Restaurant, Merrill & Co., MokSa, Petit Robert central, Puritan & Company, River Bar Roxy's Grilled Cheese and Burgers, Savvor Restaurant and Lounge, Stoddard's Fine Food & Ale, Tavolo, Temple Bar, The Future of Junk Food, The Gallows, Audubon Boston / Trina's Starlite Lounge, Vee Vee restaurant , Whole Foods Market- Symphony,

The Beer

Backlash Beer, Bantam Cider Company, Baxter Brewing Company, Blue Hills Brewery, Boston Beer Company, Brooklyn Brewery, Cape Ann Brewing Co. , Clown Shoes Beer, Foolproof Brewing Company, Grey Sail Brewing of RI, Harpoon Brewery, High & Mighty Beer Co., Hopster's, Ipswich Ale Brewery, Mayflower Brewing Company, Narragansett, Notch Brewing, Paper city brewery, peak organic brewing co, Portico Brewing Co., Pretty Things Beer & Ale Project, Rapscallion, Rising Tide Brewing, Slumbrew, Smuttynose Brewing Company, Two Roads Brewing Company, Wormtown Brewery,

Details subject to change. This is a 21+ event.

It wouldn't be Bacon and Beer Fest without some awesome merch from Josh LaFayette and Chris Piascik. Click below to buy all of it, please.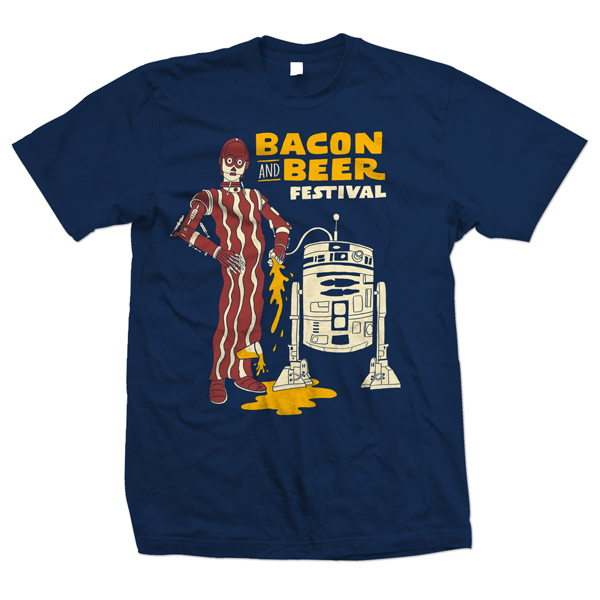 If you have a question about the event or if you're interested in participating or sponsoring, send an email.
Sponsors